Your Home Away From Home in wine country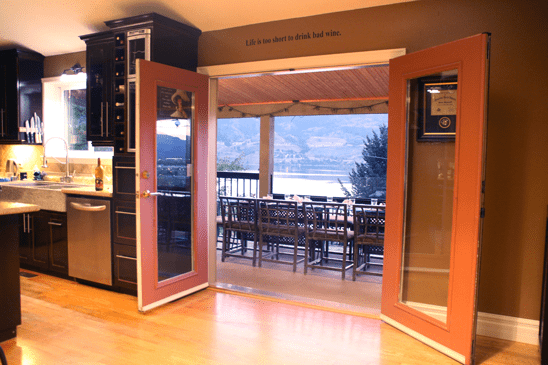 Penticton, above Skaha Beach
About Us
Warm &
welcoming guest suites in Penticton, B.C.
Located in the heart of the Okanagan Valley, Penticton, home of the Above the Beach Guest Suites, is south-central British Columbia's hot spot.
We welcome you to Above the Beach, one of Penticton's finest Guest Suites. Enjoy down duvets, feather beds, fine linens, big fluffy towels, robes and fabulous amenities. You will find the only thing we overlook is the lake and the city lights.
On your stay, you can feel free to browse through the many fruit trees and pick the fruit in season. Situated on over an acre of land the Above the Beach Air BNB is an ideal place to come and unwind after a long work week or for a long-awaited getaway.
There are over 200 wineries within one hours drive, as we are located in Wine Country. We are also less than five minutes from both beautiful Skaha Lake and world renowned Skaha Lake Climbing Bluffs not to mention shopping malls, many different walking paths and hiking trails, tennis courts, basketball courts, inline skating rinks, baseball fields and other sports fields. You won't find yourself stuck without anything to do.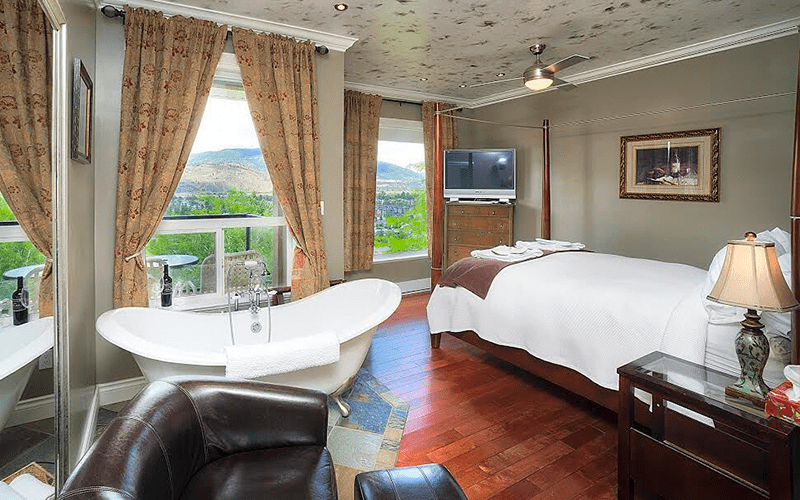 Everything from the view to the amenities and comfy bed are incredible. The hosts are enthusiastic and knowledgeable about the area and very friendly. Great area to visit. Loved it and would recommend a visit
We stayed at Above the Beach B&B for a week this August. We had an incredible experience, and after years at a motel, for the first time we feel like we had a fully relaxing stay. Above the Beach rooms are large, very clean and super comfortable. The hosts Barb and Garry are very friendly and truly care for their guests. I will be recommending this place to anyone I know!
Spotless rooms and amazing breakfasts. The view from the house is amazing, and we thoroughly enjoyed the balcony watching the various birds wheel by unwinding at the end of the day.
Booked this establishment for a two night stay for a wedding in Keremeos down the road. We were graciously greeted by the owners Garry and Barbara who felt more like family than innkeepers. Spotlessly clean room with luxurious bedding and bath amenities. The views are extraordinary and a great place to rest your head after a busy day in wine country. 
Located in Penticton, above Skaha Beach, in an orchard, and within one hours drive of over 200 wineries. Choose from one of 4 rooms, each with their own luxurious features. We invite you to come to be spoiled and have a stay you will never forget.
102 Spruce Place, Penticton, BC, Canada V2A 8V9